4
How to Digitize Your Logo for Embroidery
You may think that the machine embroidery process is as simple as uploading your logo to a computer and letting the embroidery machines go to work. However, the logo digitization process is actually much more complex than that. Luckily, we have Merchology Senior Digitizer Brendon O'Flanagan to break it down for us. Brendon has been digitizing logos for over 20 years and is one of the best in his field!
Once you've decided between digitizing your logo for embroidery or having the expert team at Merchology put the work in for you; next comes the fun part - choosing your items! From Quick Ship Clothing for when you need things fast, custom Bags and Backpacks to welcome the new employee, or specially curated MerchBoxes with the coolest corporate gifts all in one single box!
Check out the Trending Collections, Buyers Guides, and Event Guides to plan the coolest company parties with the hottest branded merchandise your coworkers will be talking about for years!
(Video) How to Digitize a Logo for Embroidery- Step by Step Digitizing | Cre8iveSkill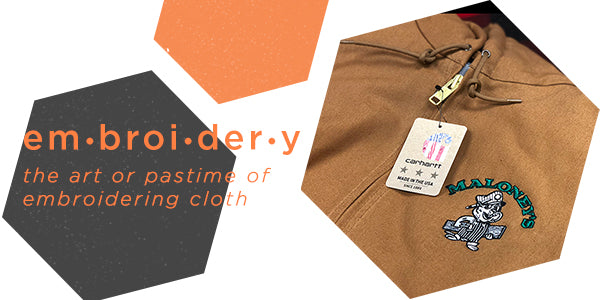 What is Logo Digitization?
Embroidery machines are not able to read the same types of files as your computer can, so you have to digitize your logo in a way that the machines can understand before they can do their job. From a digitizer's perspective, that usually means taking a JPG or PNG file of a customer's company logo or artwork and converting into an embroidery file. The embroidery file type is determined by the type of embroidery machine you will be using. At Merchology we use .dst files for our Tajima commercial embroidery sewing machines. Here's a look at some other commercial embroidery file types.
Embroidery File Types by Machine
.dst: embroidery file format for Tajima commercial embroidery machines
.exp: embroidery file format for Melco commercial embroidery machines
.jef: embroidery file format for Janome commercial embroidery machines
.kwk: embroidery file format for Brother commercial embroidery machines
.dsb: embroidery file format for Barudan commercial embroidery machines
.tap: embroidery file format for Happy commercial embroidery machines
How to Digitize Your Logo
Once you know what kind of embroidery machine, you're working with you can move forward with converting the artwork or logo into the proper file type. To do this you'll need to have digitizing software installed on your computer. Our Senior Digitizer recommends Wilcom Advanced Digitizing Software for commercial digitizing. Other popular digitizing softwares include Brother Embroidery Design Software, Husqvarna Premier+ Embroidery Software, Janome Digitizer Software, and Embird Machine-Independent Embroidery Software. Once you've chosen your embroidery software follow the steps below.
Step 1: Upload Your Logo to the Digitizing Software
In this first step you'll simply insert your logo or design file (JPG, PNG, etc.) into the program and crop out any unnecessary blank space around the image you'd like to be embroidered.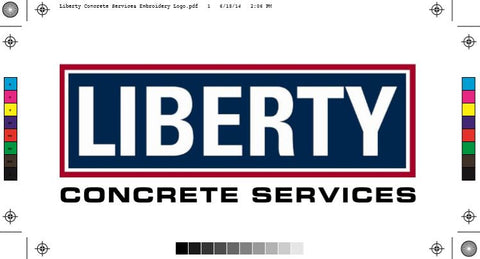 Step 2: Set Embroidery Design Size
Input your desired dimensions for your embroidered logo or design. This will be the exact size that your image will appear on your product, so make sure to carefully measure the available space for embroidery on the product first! Once you have it just right make sure to lock the picture before moving on to the next step.
Step 3: Choose Your Stitch Type
There are a variety of different stitch types that are used to accomplish different looks, textures, and more. Each stitch type has a maximum stitch length that must be taken into consideration. You should also consider fabric type and the "push and pull" of the garment when selecting your stitch types. Here are the 3 most common machine embroidery stitch types.
(Video) Hatch Embroidery: How to digitize a logo for a customer! Step by Step🙌
Straight Stitch
The straight stitch is a foundational stitch for embroidery in which straight lines of stitches are repeated to make a pattern. You can create thick lines by repeating a straight stitch many times. It's important to note that straight stitches are not just for straight lines, they can be used for curved shapes too!
Straight Stitches are most commonly used for…
Shading
Outlining
Detail work
Satin Stitch
If you're looking to have text embroidered, then the satin stitch is probably the stitch type for you. The longer thread length of satin stitching gives it a shiny look that works perfectly for lettering. The maximum stitch length for satin stitches is 12.1mm.
Satin Stitches are most commonly used for…
Words and text
Borders
Achieving a shiny look
Fill Stitch
Also known as the tatami stitch or the ceding stitch, the fill stitch is typically used to fill in patterns, just like its name suggests. Fill stitches use alternating lines to give the embroidery a woven appearance. The maximum stitch length for fill stitches is 4mm.
Fill Stitches are most commonly used for…
Filling in blank space
Creating a textured look
Larger designs
More durable applications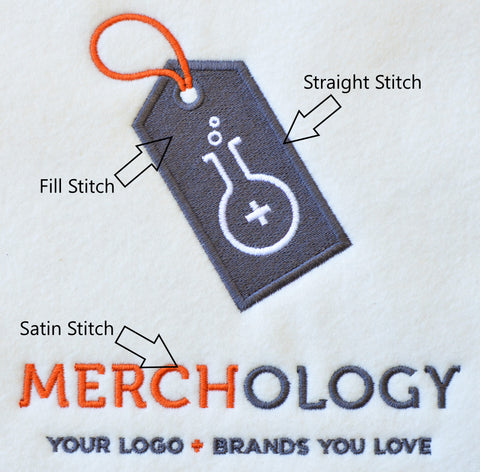 Step 4: Set Stitch Direction
Setting the stitch direction is essentially creating a road map for your embroidery machines to follow. In this step you'll tell provide the machines with step by step instructions for each stitch. Different stitch patterns can be used to achieve the appearance of different contours, textures, and shades. Skipping this step will result in too many trims, jumps, and an unsightly machine pattern. Creating an efficient stitch direction will also save you time and thread too!
Step 5: Set Your Embroidery Thread Colors
Select your embroidery thread colors from the color bar. Make sure to match the embroidery thread colors to your corporate logo Pantone colors. If you're not sure what your Pantone colors are check out our PMS Color Matching Chart and then view them in thread form in our Embroidery Thread Color Guide.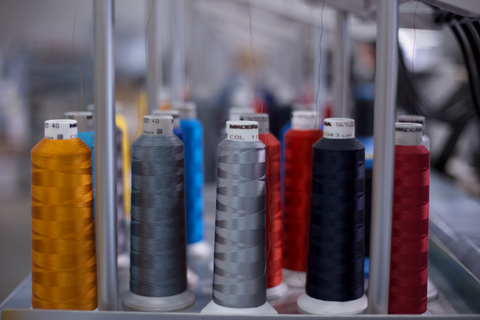 Step 6: Transfer the File to Your Embroidery Machine
Transfer your converted embroidery file (dst, exp, jef, etc) to your embroidery machine. This can be done using a USB cable, flash card, or directly from the computer running the embroidery software.
(Video) How to Digitize a Logo - Step by Step
Step 7: Prepare the Embroidery Machine for Embroidering
There are a few steps you need to take to get your embroidery machines ready to stitch out your digitized company logo or design. First you need to inform the machine about the design elements by selecting theproper needles, threads, orientation, and embroidery sequence. Make sure that your machine has your required thread colors. Next, position your products or fabric in your embroidery loops or embroidery frames and slide them intothe arms of the embroidery machine.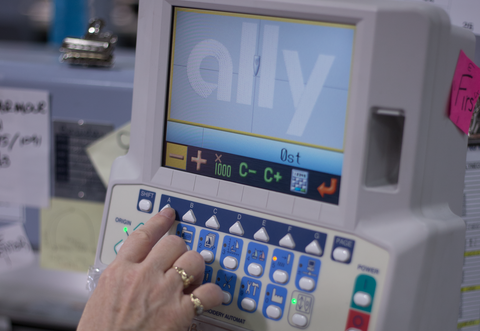 Step 8: Test Your Digitized Logo by Embroidering a Sample
Watch your embroidery machine go to work on your newly digitized logo or design. This should only take a few minutes! Once its finished, inspect the embroidered design to see if you need to make any digitizing adjustments before you embroider your products. If necessary, make the adjustments and test again until you're satisfied with the result. Then you're ready to embroider products with your perfectly digitized logo!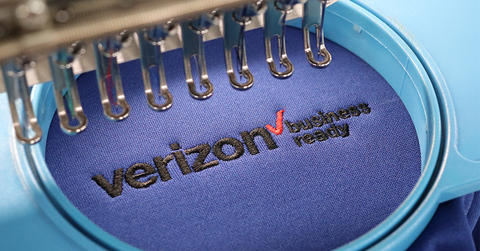 Types of Commercial Embroidery
Now that you know how a logo is digitized it's time to learn how your digitized logo is applied to your garments. There are a few different embroidery techniques that can be used to achieve different textures and depths. Here's a look at the embroidery techniques we use here at Merchology.
Standard Embroidery
Custom embroidery is our most popular decoration method used to customize apparel here. That's because custom embroidery looks great, is durable, and is affordable, especially in bulk. Embroidery is most commonly used to customize polos, sweatshirts, jackets, bags, and hats. Learn more about the commercial embroidery processhere.
(Video) 👨‍💻How to digitize a logo with PE DESIGN 11 | Mighty Hoop | PR670E
3D Puff Embroidery
Similar to traditional embroidery, 3D puff embroidery is used to add a textured element to your company logo or design. However, with 3D puff embroidery, there is an additional layer of foam that gives the embroidery more dimensional depth. 3D embroidered logos are also durable and sharp, but tend to be spendier than traditionally embroidered logos because of the added fabric. Check out how it's done in ourGuide to 3D Puff Embroidery.
Laser Applique Embroidery
Laser applique embroidery is a form of layered embroidery that's used to give a textured look to a large embroidered logo. Applique embroidery is a great way to save stitches for large logos on custom sweatshirtsandjackets! Read our complete step by step guide to custom laser applique embroideryhere.
Patch Embroidery
The embroidery process for custom patches is as simple as it gets (unless you're creating an embroidered design on the patch). All you need to do is set the outline of the patch, select straight stitch, and let the machine go to work. At Merchology we only use patch embroidery for custom hats and custom beanies.

Next Steps
Now that you know how to digitize you can get started with creating your very own vector art and embroidery files. Want us to do it for you? No worries, with Merchology you get free logo setup on all of our products. That means one of our digitizing experts like Brendan will ensure that your company logo is digitized in the best way possible. In the meantime, you can use our Logo Mock-Up Tool to see your logo transposed on our products to get an idea of what it will look like!
FAQs
The ideal file formats are either Adobe Illustrator files (ai, eps, pdf) or high resolution Adobe Photoshop files (psd, eps, tiff, jpg).
The three most common methods of print photo digitization are scanning photos on a smartphone, scanning photos on a scanner, or sending photos to get digitized by a digitization service.
How To Convert Embroidery File In Free - YouTube
The easiest embroidery design software to use for digitizing is Ricoma's Chroma, since it offers automated digitizing features. Chroma is a stand-alone digitizing software software that can export all embroidery files so that you can use it for any machine you have. Like Embrilliance or Wilcom.
Logo digitization is a process of converting the existing logo or brand icon into a stitch file that can be transferred to a fabric through means of embroidery.
You just have to upload your PNG file into Vectorizer, and it will turn it into a vector image for you. Then, you just download it automatically into an SVG file and upload it to Ink/Stitch.
3 steps to image digitization include Scanning, Sampling, Quantization.
Digitization is the process of converting information into a digital format . In this format, information is organized into discrete units of data (called bit s) that can be separately addressed (usually in multiple-bit groups called byte s).
You can simplify an image by tracing the file in Illustrator, as well as reducing the number of threads used in auto-digitizing.
Simply save your Illustrator file. Open the file in the converter program, select the PES format and click convert. It will generate a new file that is ready for embroidery. Save this file and test it by opening the file in your Brother software program.
Let's talk about the process of logo digitizing. The amount or cost to digitize a logo is usually determined by the colour changes in the thread and the stitch number needed for logo embroidery. The cost is usually between $10-$40. It may be as low as $10 dollars and can go up to $60-$70.
PES files are specialist files with instructions for embroidery machines. They are not supported directly in Photoshop.
A PES file is a computer-aided manufacturing (CAM) file that contains embroidery instructions for a sewing machine to stitch a pattern onto a piece of fabric. It stores codes such as "stop," "jump," and "trim" that make up instructions that direct the sewing machine.
dst - The stitch-based file format used by Tajima commercial embroidery sewing machines. . exp - The stitch-based file format used by Melco commercial embroidery sewing machines.
Hats: Hat sizes and types may vary, so a logo size around 3-3.5 in wide is recommended.
Logo size for caps: Front logo designs have a maximum height of 2.25" tall (less for visors). The width may be as wide as 4.5" or more. Back and side logos are generally ½" to 1 ½" tall. The width is generally 3 .
With embroidery, the logo of your company is reproduced on a garment by stitching threads directly into the fabric. The stitching process is typically done by an embroidery machine that uses a special digitized image of your logo to stitch the logo onto the garment perfectly.
The most common machine file format is . dst. This works for virtually any embroidery machine.
The process for converting PNG to PES is the same as converting to DST. All you have to do is upload the PNG to the program, digitize it, then make sure that you save it as a PES file and download the file to your computer.
The term . pes in embroidery refers to physics editor sheet file. It is a specific embroidery file type that is compatible with embroidery machines. The pes file format is common for the embroidery machines.
Simply put, RGB is best for digital work, while CMYK is ideal for printed work. RGB stands for Red, Green, and Blue, and designers combine those three colors together in varying proportions and intensities to create any color in the visible spectrum.
The best file format for printing a logo will be AI, PDF or EPS. They have the highest resolutions meaning your logo will be printed to the highest standard. CMYK is the colour mode used for print logos.
For example, a logo size can be 1280 × 720, which means it's 1280 pixels wide and 720 pixels tall. Sometimes these values are called the dimensions of a logo. The more pixels, the better the quality of a logo and the more detail your logo has.
While most logos are sewn on the Center Front, many others can get pretty creative in their placement.
Left Chest Print (Pocket Logo)

Typically, a good size for a chest print is between 3 and 4 inches wide. If you the wide end of the sheet of paper in half again, you get a 4.25" space, giving you a good visualization of how large your 4" graphic can look.
Left Chest-

The left chest design is the most popular placement to be paired with a full back design. The standard sizes are 3.5″ x 3.5″ for adult, 3″ x 3″ for youth, and 3″ x 3″ for a left chest design on a pocket. Most often the left chest design is home for the logo of a company, organization, school, event, etc.
Logo digitization is a process of converting the existing logo or brand icon into a stitch file that can be transferred to a fabric through means of embroidery.
Simply save your Illustrator file. Open the file in the converter program, select the PES format and click convert. It will generate a new file that is ready for embroidery. Save this file and test it by opening the file in your Brother software program.